Black Friday Sales I'm Here For
Some people only associate Black Friday & Cyber Monday with getting a great deal on a new flat screen,or buying excessive amounts of body wash and hand soap from Bath & Body Works, yeah those things are cool but honeyyy there's so much more out there! I haven't actually gone Black Friday shopping in a couple years but this year I refuse to miss out, I haven't totally decided if I'll actually leave the house yet but their are some great deals online. I've been looking everywhere for the best deals for us and this list has got me pretty excited, from beauty products to clothes, shoes and home decor I've got you covered.
a
xoxo,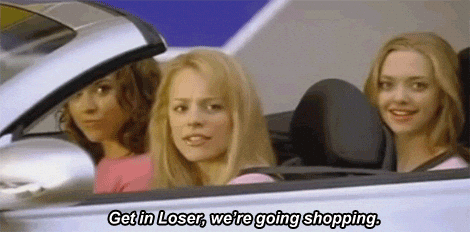 Ardell Beauty is having a 30% off sale sitewide and free 2 day shipping if you spend $36 or more, the sale is actually is in full effect right now, no need to wait. Stock up on lashes you can never have too many!!
For ten days  Urban Decay will "unlock" a  different deal each day online, the deals are rumoured to be so good that you'll basically be saving money by shopping,this is my logic for every sale I come across and so far so good. They're kicking it off on Thanksgiving with 20% off sitewide and free ground shipping and after the 25th they will have select best sellers at 50% off.
One of my absolute favorite makeup brands, Kat Von D is doing us right this year! From 11/22-11/24 spend $75 dollars online and get a free makeup bag with their Tattoo Liner and Everlasting Liquid Lipstick. The tattoo liner is the one thing I'm constantly rebuying, I use it as a liner, for my brows and faux freckles. If that wasn't enough  on 11/25-11/26 the whole site is 20% off!
If you've been curious to try out Beauty Blenders new foundation Bounce this is the perfect time, from 11/21-11/26 they will be selling a Bounce and Nude Blender kit for $50 online. For $25 at beautyblender.com, at Sephora, Nordstrom's and Macy's the All About The Face kit will be available which includes 3 blenders and a cleanser. The BBF Kit, which is 2 original beauty blenders will be available online for $33 on Cyber Monday.
MAC is dropping prices by 25% from the 21st-27th, it's only for select members but the good news is it's totally free to join. Anyone shopping from the 26th-29th is going to get a free full sized gift.
There's only one time of the year NARS offers a site wide deal and if you hadn't guessed it already, it's coming up. From the 22nd-27th everything online at narscosmetics.com will be 20% off, I will definitely be participating!
I have yet to try out Rihanna's Savage x Fenty lingerie line but they're offering 50% off the entire site from the 23rd-26th. Lingerie is fucking expensive I do not want to miss out on this deal.
Your favorites favorite girl gang brand Naked Wardrobe is having a huge Black Friday sale, the entire site will be 50% off from the 23rd-25th if you decide to wait until the 26th you'll still get the 50% off plus a gift!
My closet has so much House of CB and it's about to get a lot more. On Black Friday you'll be able to choose 3 select dresses for $130 as well as 50% off sitewide. I'll definitely be on the lookout for a New Years dress.
JLUX Label is having a huge sale, 40% off the entire site! Definitely worth stocking up on, their dresses hug you in all the right places.
I'm obsessed with pretty much everything Oh Polly drops, so I'm definitely taking advantage of their 50% off everything sale.
You can find pretty much any style of shoe on Ego Official, they always look amazing and their comfortable! That's a rare combination. Their prices are already really good so this 20% off everything sale is a must!
It's not everyday designer like Prada, and Fear of God go on sale, but leave it to Barneys and their annual Holiday sale, which runs through Black Friday, to hook us up. They've got up to 40% off select items and they've still got some great stuff up.
Workout shoes, some low top Nike Air Forces and socks are already in my cart from Foot Locker, they're letting you take 20% off any order $99 or more.
If you spend $150 at Saks (too easy) you can use the code 'THANKFUL' and receive a $75 dollar gift card, head over to their sale section for 40% off designer!
I love All Modern for all things home, even though my house is pretty much in its way to being complete I still find myself browsing the site. they've marked items down up to 75%!
They're are so many more sales out there and I will definitely try to update as much as possible. Happy shopping!!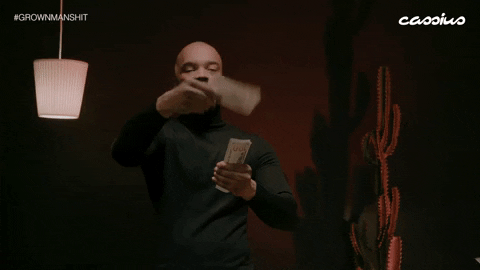 CYBER MONDAY
You May Also Like
November 15, 2018
August 3, 2018
December 11, 2018